Torero Knowledge Ouline Bank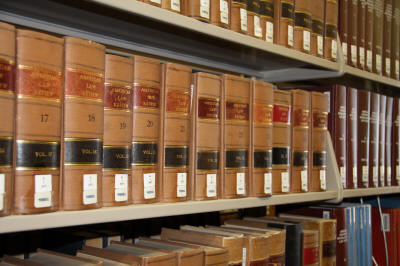 This page contains outlines for courses taken at the University of San Diego School of Law.
If you have any outlines you would like to submit, please email them to triton@tritonknowledge.com.
Some Brief Notes on Outlines
Having a good outline for a course can help you out a lot, but having a good outline does not guarantee strong performance on law school exams. Almost everybody has copies of the really good outlines. Typically you can join one of the various clubs/organizations at the law school and membership in the club/organization will get you access to one or more outline banks (just go to the club/organization's website usually located on Twen or some other similar service). Having access to a club or organization's outline bank is a good reason to sign up for these organizations during your first year.
Additionally, outlines get passed out and traded around all the time by everybody. So even though most campus club/organizations have disclaimers about not sharing outlines, if the outline is good, everybody will have it during the final exam. When I attended USD, rumor had it that Law Review/Moot Court/Mock Trial/Women's Law Caucus had its own "super outline bank" that provided unrivaled top-notch outlines. This was not the case, as many other people not on or in Law Review/Moot Court/Mock Trial/Women's Law Caucus had the exact same outlines. It's just too easy to distribute electronic copies of outlines. What occurs most of the time during an open book final exam is that many people will work off of the same outline. So any edge you thought you had because you had gotten your hands on a great outline not available to other students probably doesn't exist.
Furthermore, almost any available University of San Diego School of Law outline can be found here: www.outlinedepot.com.
Other Considerations/Alternatives to Outlining
In many circumstances, having an outline or preparing an outline from your notes is not be the best strategy for doing well in a law school class. I don't know who came up with outlining, or why it continues to captivate law school students, but in any case: outlines tend to work much better in some classes than other classes.
Where Outlines Work Well
You have an open book final exam

Needless to say, great outlines don't do much good if you can't use them during your test.

Your professor has been teaching the same course at the law school for many years

Some professors cover virtually the same subject matter year after year. If you can find a good outline, you can pull up the outline during lectures in class, follow along with the lectures, and update the outline as needed.
First year courses usually fall into this category. Torts, Criminal Law, Constitutional Law, Property, Civil Procedure, and Contracts focus heavily on a number of older cases and legal principles that haven't changed much over the last century.

You haven't studied or taken notes for a particular class

This happens, especially in your 2L or 3L year when you may spend 20 hours a week working part-time at a law firm. Additionally, after your first year of law school the curve becomes more lenient and many students start to focus more on employment rather than classroom performance.
A good outline that you didn't prepare is much better than a commercial outline or nothing at all. While obtaining a good outline prepared by another person probably won't get you an A or A+ in a class, it will more often than not get you a B or B+.

You have an open book multiple-choice exam

Law school multiple choice questions usually focus on 1-2 discrete points of law, so outlines are useful for answering these questions because you can quickly locate the relevant rule for the multiple choice fact pattern.

You have a mini-essay exam

Mini-essay exams comprise several questions that require you to write short 1-2 paragraph responses. Outlines help in mini-essay exams because most mini-essays don't require you to have in-depth knowledge of any particular aspect of the course. You can quickly jot down the applicable law from your outline, and then answer the question in a few sentences.
Where Outlines Do NOT Work As Well
You have a closed book final exam

In this instance an outline will only help you study for the exam. Typically people don't retain a ton of information by just reading somebody else's outline, but it's better than nothing.

You have an essay based exam that focuses on academic mumbo jumbo

Many newer law professors have PhDs and consider themselves scholars. These types of professors typically weave in a lot of economic theory and policy arguments into their final exams. Accordingly, concise statements of black letter law won't be terribly useful. In classes like these, it is much better to prepare sample answers and use those on the final (more on this below).
Some professors will give you 1-2 essays in a 3 hour exam period. In cases like this, your fact pattern may be short because the professor is expecting you to discuss the pros and cons and nuances of the law at length. Outlines generally don't provide this type of nuance, and in this instance, it's much better to have sample essay answers prepared.

You have a new professor or you have an outline for a different professor who has taught the same course

This almost never turns out well. If you have a different professor, even if he or she is teaching the same subject, just assume that you're taking a different course. Torts with professor X does not translate well into Torts with Professor Y. Professors focus on different parts of the law during lecture, assign different cases for reading, and most importantly--can do pretty much whatever they want in the classroom under the guise of teaching a subject. So if Professor X is a huge fan of baseball, you're going to get torts cases that occurred at a baseball game and final questions that involve the same types of scenarios. If Professor Y happens to be writing an article on product liability, you're going to get multiple lectures on product liability and probably a question on product liability.
Alternatives to Outlines
Please see this page for alternatives to outlines and for guidance in preparing an outline for a class.
Available Outlines
Disclaimer: the below outlines may contain errors or typos. Although I tried to do a good job taking notes during law school, it is impossible to write down everything or to even write down almost everything without making a few mistakes. Therefore, some outlines may be incomplete and/or have legal errors or typos. People have also sent in old outlines from their USD law classes and these outlines are also available below.
Property (Rodriguez)

No longer teaching at USD

Criminal Law (Alexander)

Course has changed very little over the years and this course is based on a problem-set approach.

Constitutional Law (Prakash)
Civil Procedure I (Schwarzschild)
Civil Procedure II (Schwarzchild)
California Civil Procedure (Heiser)
Tax (Lilly)
Community Property (Wesley)
Criminal Procedure I (Kamisar)
Wills & Trusts (McCouch)